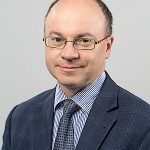 Juri Poutanen
University of Turku, FI
spectral, timing and high-precision optical and X-ray polarimetric studies of accreting black holes and neutron stars
JURI POUTANEN is full professor of astronomy and director of Tuorla Observatory at the University of Turku, Finland. He graduated from Leningrad University in Russia, got his PhD degree at the University of Helsinki and was then a postdoc and assistant professor at  Stockholm and Uppsala Universities in Sweden. After spending 12 years at the University of Oulu, Finland as professor of astronomy, he moved in 2014 to the University of Turku.  He is currently also Head of laboratory of fundamental and applied X-ray astrophysics at the Space Research Institute of the Russian Academy of Sciences in Moscow,  and holder of a Megagrant of the Russian Ministry of Science and Higher Education.  
His works in the field of high energy astrophysics and, in particular, he is interested in spectral, timing and high-precision optical and X-ray polarimetric studies of accreting black holes and neutron stars. He has published about 200 refereed papers and supervised about 20 Master and PhD students. He was also involved in the organization of more than 40 international scientific meetings. 
He was a member of the Council of the European Astronomical Society and of the ESA Astronomy Working Group. He was a member of science working groups of various space missions. He is currently involved in NASA's Imaging X-ray Polarimetry Explorer and Chinese enhanced X-ray Timing and Polarimetry mission.