We strive to be Europe's reference body for independent expertise on matters of space science, acting as a representative voice of the European space science community and promoting international cooperation in the field.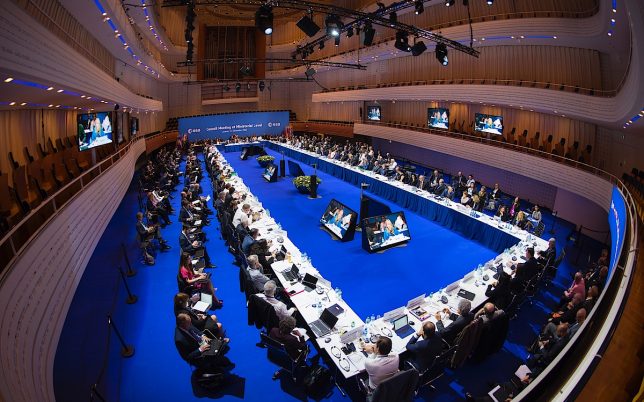 Policy Advice
Providing formal, authoritative and impartial scientific advice to the European Space Agency (ESA), the European Commission (EC), European national space agencies, and other decision-makers in the space domain.
European Space Sciences Committee (ESSC) actively collaborates today with the European Space Agency, the European Commission, national space agencies and national research funding organisations. This unique position gives ESSC a reference name in space sciences within Europe.
ESSC members provide advice and policy foresight on science and technology in Europe to:
the ESA Director General and Directors
the ESA Advisory Structure
the ESA Ministerial Council with an observer role
the European Commission Directorate General of Industry and Entrepreneurship, Mobility and Transport, Research Innovation and Science
the National Space Agencies
the Science Community (via the Science Advisory Committee of the Committee for Space Research –COSPAR / CSAC)
other international bodies on an ad hoc or permanent basis (e.g. UN-OOSA, OECD)
Internationally, ESSC:
is represented ex officio in most of the European Space Agency (ESA) scientific advisory bodies such as the Advisory Committee for Earth Observation (ACEO), the Human Space flight and Exploration Science Advisory Committee (HESAC) and the Space Science Advisory Committee (SSAC);
has observer status in ESA's Council of Ministers of ESA Member States where it participates since 1999, representing the science community therein. The Chair of ESSC has the possibility to deliver statements at these meetings, highlighting the Committee's recommendations concerning the scientific programmes of ESA;
maintains close relationships and exchanges with the European Commission / European Union;
entertains strong permanent relationships with the National Academies' Space Studies Board in the US, and with the United Nations Office for Outer Space Affairs;
has strong ties with international organisations such as COSPAR, and with various scientific bodies, sitting at their science advisory committees;
has developed good relations with corresponding structures and of­ficials such as the Chinese Academy of Sciences and other China's space science authorities, and with Russian and Japanese scientists and relevant institutions.